Have you been arrested for Driving While Intoxicated "DWI" or another offense related to the operation of a motor vehicle while intoxicated?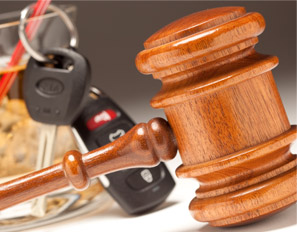 Proceedings to suspend your driver's license may have begun already. You must contact a competent criminal lawyer who handles DWI cases as soon as possible after your arrest for DWI, DWI BAC > .15; DWI subsequent offense; DUI by a Minor, Boating While Intoxicated or Flying While Intoxicated.
If you have been arrested for driving while intoxicated ("DWI") or another intoxication offense, there are very important deadlines that pass quickly after your arrest. Action must be taken in as few as 15 days after your arrest to protect your rights. When your encounter with law enforcement ended with your arrest for DWI, chances are that you were read a statutory warning and asked to provide a breath or blood specimen to the arresting agency. It is your right to refuse to give a specimen, but the law of implied consent in Texas allows the Texas Department of Public Safety to seek suspension of your license through an administrative process when you refuse to give a specimen. When you are served with a notice of suspension by the agency that arrested you, the clock has started ticking.
Attorney J. Brandt Thorson has years of experience handling DWI cases as both a former prosecutor and criminal defense attorney. Brandt has successfully handled DWI cases in Gregg, Harrison, Smith, Rusk, Panola, Upshur, Cass, and Camp Counties of East Texas and others throughout the State. If you have been arrested for DWI you need a criminal lawyer, call J. Brandt Thorson today (903) 758-4878.